The U.S. Bureau of Labor Statistics released the latest Consumer Price Index (CPI) Tuesday morning.
Key Takeaways
Price inflation in March was slightly higher than expected according to latest CPI figures.
The S&P 500 index and made new all-time highs.
Bitcoin, stocks, and gold continued to show strength after the announcement, pointing to inflation concerns in the market.
The market's bullish sentiments remained unaffected by the U.S. consumer price index (CPI) inflation numbers released by the Labor Department yesterday. , Bitcoin, and stocks showed slight upticks, while treasury yields remained flat.
Hot Inflation, Stronger Bitcoin
The month-to-month () CPI reported rate is 0.1% higher than Dow Jones' expected value of 0.5%, meaning the average price of consumer products is trading 0.6% higher than last month.
The year-to-year () value is 2.6%, the highest since August 2018. The figure was slightly above expectations of 2.5% and significantly higher than the 1.7% result seen last month.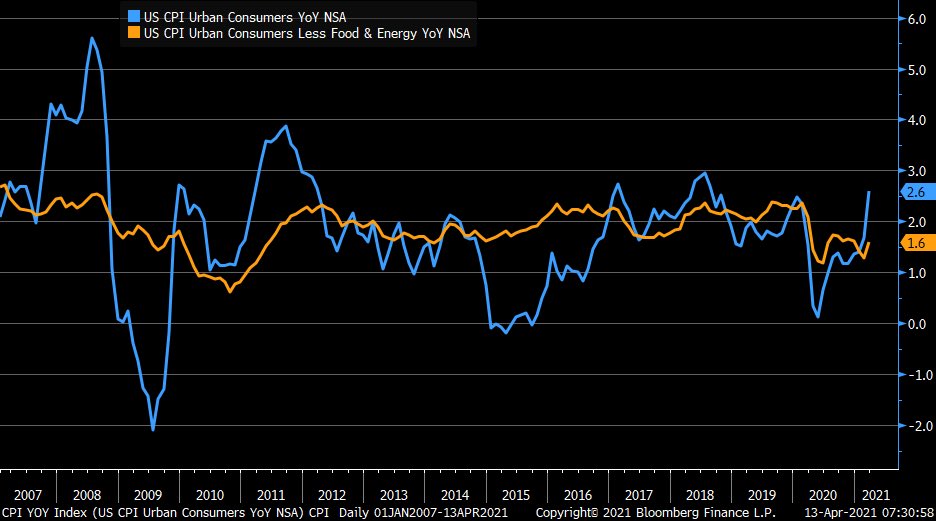 The higher YOY value is attributed to the gut-wrenching crash in March last year. The YOY is expected to remain high until June due to the base effect.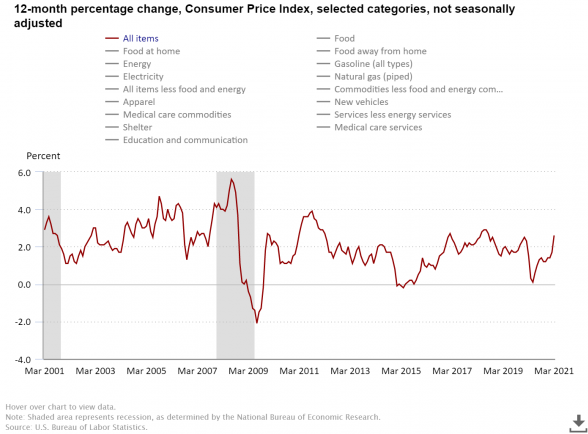 12-Month Percentage Change, CPI, Not Seasonally Adjusted
The producer price index (PPI) data last week caused a strong rise in the stock market due to its stronger-than-expected value. The index, which measures inventory and production cost for various industries, increased 4.1% , the highest rise in nine years.
The extreme rise is partially due to what's known as the "base effect," in which inflation figures appear higher or lower due to unusually low or high figures in the previous period. However, global supply constraints during the pandemic also played a role.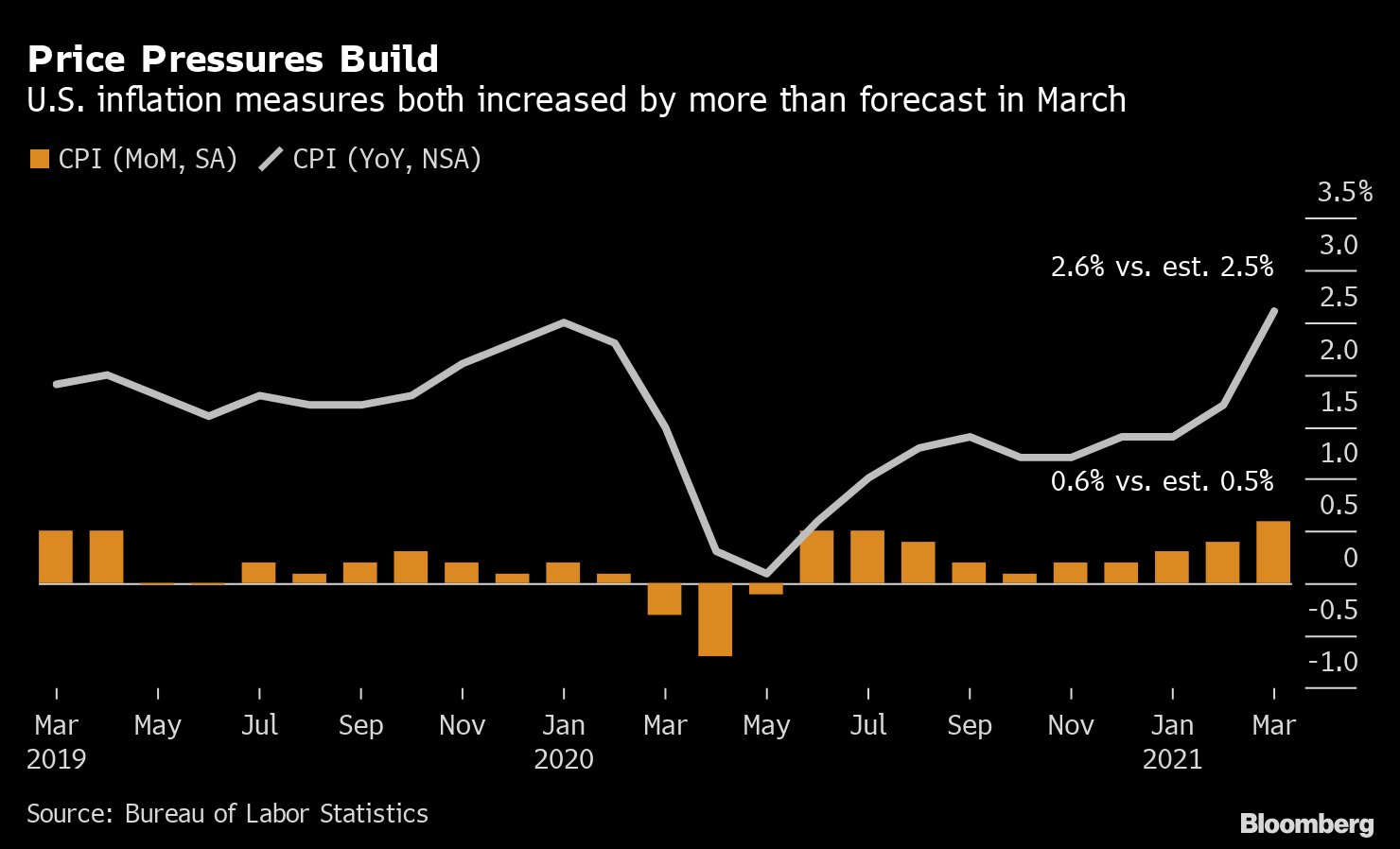 The latest CPI data release confers to investors' inflation concerns driving the price of stocks, gold, and Bitcoin.
Bottom Line
The market situation has been consistent since last month.
The Fed is not worried about the short-term effects of inflation. However, many economists argue that the recent stimulus will hurt the value of the USD as inflation runs hotter than the nation's economic recovery rate.
The (DXY), which measures USD's performance compared to a basket of global currencies, dropped 0.34% from yesterday's high after the announcement, trading below $92.
The announcement had no major impact on U.S. treasury bond yields.
In the beginning, S&P 500 dropped in tandem with DXY at the 9 am opening bell. The index made a quick recovery to $4130, close to the new all-time high of $4131, attained yesterday.
Gold's value rose by $6 per ounce with a 0.35% rise on an hourly scale, trading at $1735 per ounce after the announcement.
Bitcoin's bullish run from Monday continued unabated on Tuesday as the leading cryptocurrency traded above $63,000, a new all-time high.