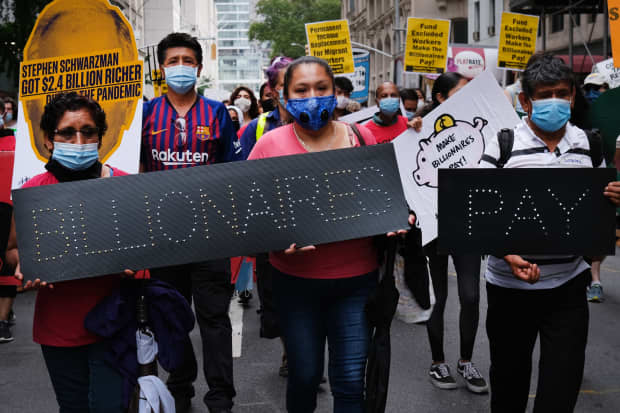 Inequality is the hottest issue that U.S. companies are discussing out of the range of environmental, social and governance issues.
Deutsche Bank tapped a database of company documents, such as corporate filings, news releases and event transcripts, to track which of the 17 United Nations sustainable development goals are being discussed.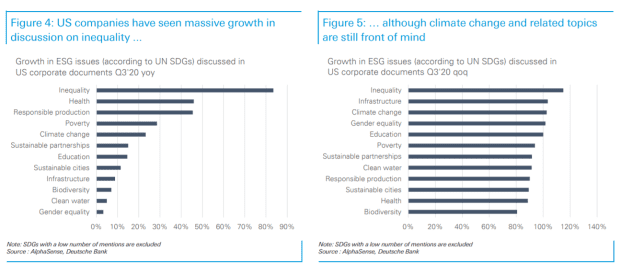 Compared with the third quarter of 2019, inequality is the overwhelming hot issue companies are discussing, followed by health and "responsible production."
Inequality has come to the forefront following the police killing of George Floyd that triggered protests nationwide throughout the summer.
Compared with the second quarter of 2020 — and Deutsche Bank notes that companies release different levels of disclosure in different periods — inequality is still the hottest issue, but infrastructure and climate change are also at the forefront.
In Europe, health and inequality saw the strongest growth relative to the third quarter of 2019.
The Deutsche Bank analysts note that climate change is the topic that is actually having the biggest impact on how companies do business. Supply-chain emissions is the fastest-growing climate change issue for companies. Diageo
DEO,
-0.09%,
the beverage maker, and network equipment maker Cisco Systems
CSCO,
+1.28%
are each targeting a 30% reduction in emissions along their supply chains.